In order that ACDEF continues to ensure the vast array of renewable natural resources are efficiently and effectively used to support the well-being of the human population, particularly the poor and vulnerable in the Africa continent for sustainability,  ACDEF will only be able to achieve this if financial resources are pulled together from various sources to support to sustain this noble cause.
Advancing the mission of ACDEF depends on the contributions from dedicated individuals, trusts, corporations, foundations and government institutions. Your contribution demonstrates your commitment to our cause and a devotion to bringing about lasting positive changes in Africa. We are seeking to work with stakeholders at all levels locally, nationally and internationally to bring about these changes. You can support the broad cause defended by the African Conservation and Development Foundation and/or direct your support towards a specific project or projects drawn from our growing portfolio.
You can donate Financially online or write a cheque to the African Conservation and Development Foundation. You can also contact us to discuss how your donation can make difference in the mission and work of the African Conservation and Development Foundation.
Other options to support ACDEF is by donating your old unwanted car to Giveacar.co.uk and specify that proceeds come to us or by Shopping online from your various shops through easyfundraising.co.uk selecting ACDEF cause and proceeds will be sent to us.
We thank all of our donors for their support to our work in writing and also list them in our Annual Report unless advised otherwise
---
Donate via our secured online system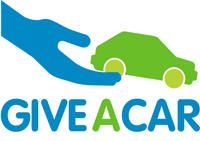 Do you own a vehicle that you want to sell or get rid of? Then please donate it to us through Giveacar!
Giveacar is a non-profit fundraising organisation that raises money for UK charities by scrapping and selling old cars.
They provide a FREE nationwide service which:
Arranges collection of the vehicle from your home
Depending on its age and condition, recycles it at an Authorised Treatment Facility or sends it to auction.
Scrap donations raise up to £100 (depending on the price of metal) while auction cars can raise much more.
Since Giveacar was set up in 2010, the organisation has already raised over £2m!
To arrange collection of a car, visit Giveacar.co.uk or call 020 7736 4242, quoting (CHARITY NAME HERE) as your preferred charity.
---
Donate By Shopping Online
Support ACDEF by shopping through your favorite outlets online clicking the link below: